Posted by Carl Cowley on 1st Jul 2017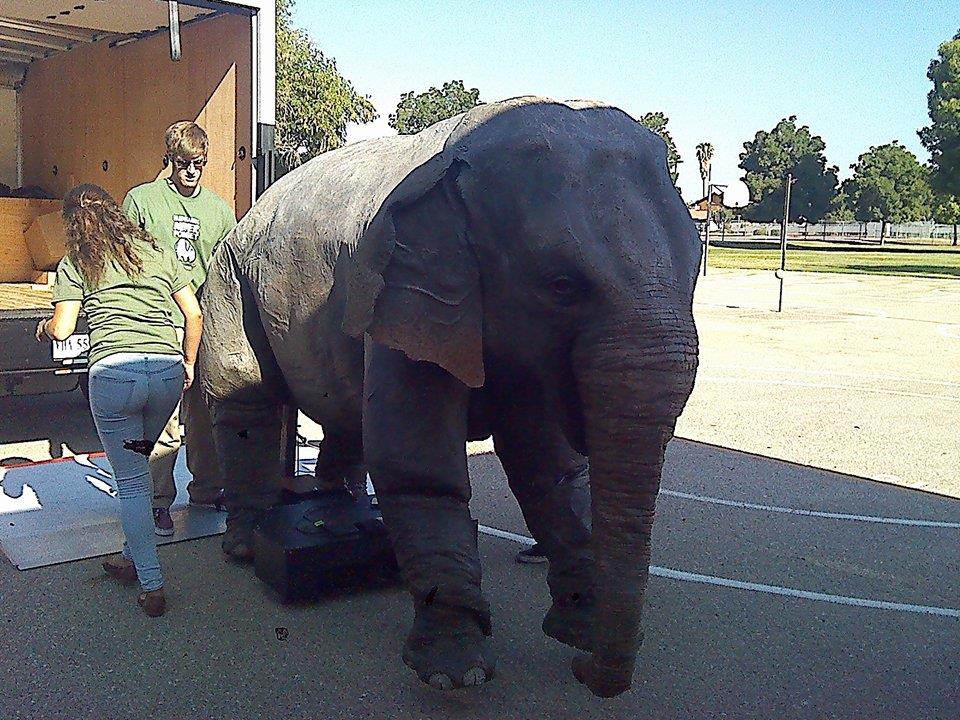 This past week, Chris Hillman, a freelance artist and engineer shared some of his awesome work with us! In this particular case he incorporated one of our Scary Terry boards into his work.
As Chris puts it, "It's talked to about 40,000 kids over 2 years on the same scary terry card / running a 12v 12rpm motor from mcmaster carr but powered at 6v through a Vantec Babybully motor-driver.
(Motor lasted with everyday use for over a year and 1/2 then changed)
Elephant is a portable Animatronic character with about 15 motors creating legs, head, ears, eyes, trunk movement."
Thanks for sharing Chris!
His piece of animatronic artwork is amazing, as you can see from the photo!